About Adrian Clark

"The gift"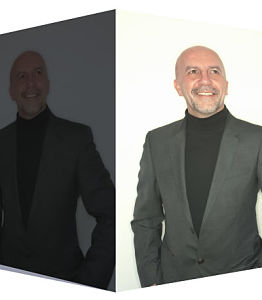 My Early Years

I was born in Leeds in November 1961 to Stephen and Patricia Clark. I have an older brother, Ian. I don't have any recollections of seeing Spirit as a child. I was a very sensitive and emotional child with a vivid imagination and was afraid of the dark. I didn't like going to sleep at night because I was afraid I wouldn't wake up and that I wouln't see my parents again. Like a lot of children, I didn't know anything about an after life and believed that when you were dead, you were dead.
I started to believe in ghosts (spirit) in my teens. I used to go to Kirkstall Abbey at night, which was rumoured to be haunted by monks. Although we never saw anything, my friends and I heard plenty of noises!
My first experience of seeing a Spirit was when I was 15 years old. My friend and I were in the local woods, late one evening. We had just crossed over the railway bridge when we saw something gliding toward us. We were scared and excited so we hid behind some bushes and watched as the Spirit glided past us. All I could see was the bright outline (haze) in the shape of a person. Once it was past us and over the bridge, we ran out of those woods and home. As I thought I would be in trouble for being in the woods late at night, I never told my parents what I had seen that night.
Time moved on, I left school with very few qualifications; I was only good at sport and art and was involved in a band, playing guitar and keyboard. At 19 years of age I became involved in motor cycling, which became a big part of my life as it is now.
My next experience with Spirit was when I was 21. I was riding my trials bike through our local woods when I approached a clearing. It was here that I started to go faster. I distinctly heard a voice in my head telling me to "slow down", but I didn't take any notice. The voice repeated "slow down, slow down" but, through not listening to the warning, I had a serious motor bike accident.
In my mid-twenties, I became a lorry driver. In 1992 I met a fellow driver who told me about his wife who had had a near death experience. After her near death experience she found that she was able to give messages from the Spirit World. I met my colleague's wife, who talked to me for hours about Spirit and the after life. She sometimes gave me messages from Spirit and regularly told me I had the gift of mediumship.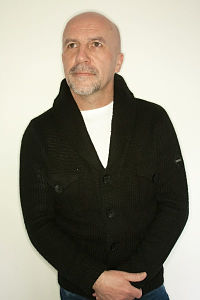 Discovering The Gift of Mediumship

By the time I was 31, my long term relationship with a lady had come to an end. I felt down so I decided to see a Medium for a private reading. Once again I was told that I had the gift of mediumship. I saw the Medium again after 6 months and was advised to go to a Spiritualist Church to develop my Mediumship. I visited various churches in and around Leeds and Bradford and then fate stepped in. I met two wonderful women, Margaret Hall and Mary Holland, who helped me develop my spiritual gifts in their development circles.
Now and the future

I would like to say a big "thank you" to Margaret Hall and Mary Holland for having faith in me and for giving me the confidence and courage to go forward in all my spiritual work, which continues to develop and thrive.

My redundancy from full time work in late 2008 has given me the opportunity to take my vocation as a Spiritual Medium forward, allowing me to deliver the message at public demonstrations and shows throughout the North West and beyond.

In 2014 I qualified as an accredited 'Speaker' and 'Demonstrator' (Platform Accreditation Scheme) with Spiritualists National Union.